1947 Seeburg Symphonola "Trashcan" Jukebox
Regular price
$3,795.00 USD
Regular price
Sale price
$3,795.00 USD
Unit price
per
Sale
Sold out
STK10033 1947 Seeburg Symphonola "Trashcan" Jukebox
Mr. Justice Seeburg was one of the first manufacturers of multi-select jukeboxes starting in 1928. In the 1930s, his son Noel took over and reorganized the company to better compete with other jukebox manufacturers like Wurlitzer and Rock-Ola. Like the others, Seeburg did well in the 40s with the end of World War II. This original 1947 Trashcan model comes from the Dennis Carpenter collection. It has been completely restored, made of metal and wood and has the original plastic pieces. The front of the Symphonola is made from mirrored tiles and a metal grille. It plays 78s and is a change only machine. After you insert your coin, the label of the song is located on the button choice. The jukebox comes with the records that are inside of it, which are all period correct and keys for the locks. ALL ITEMS SOLD "AS-IS".
*Shipping options available - Please call*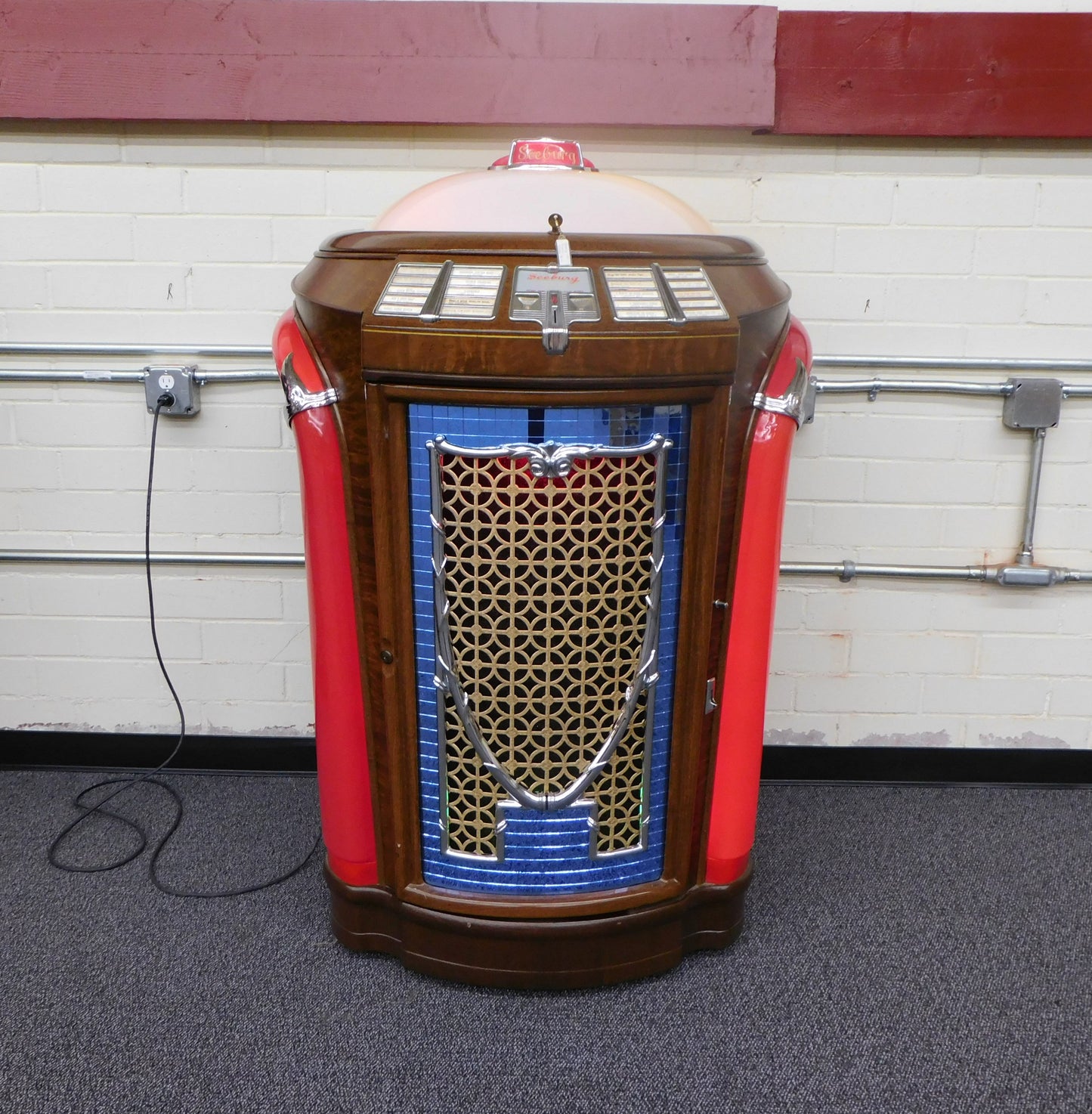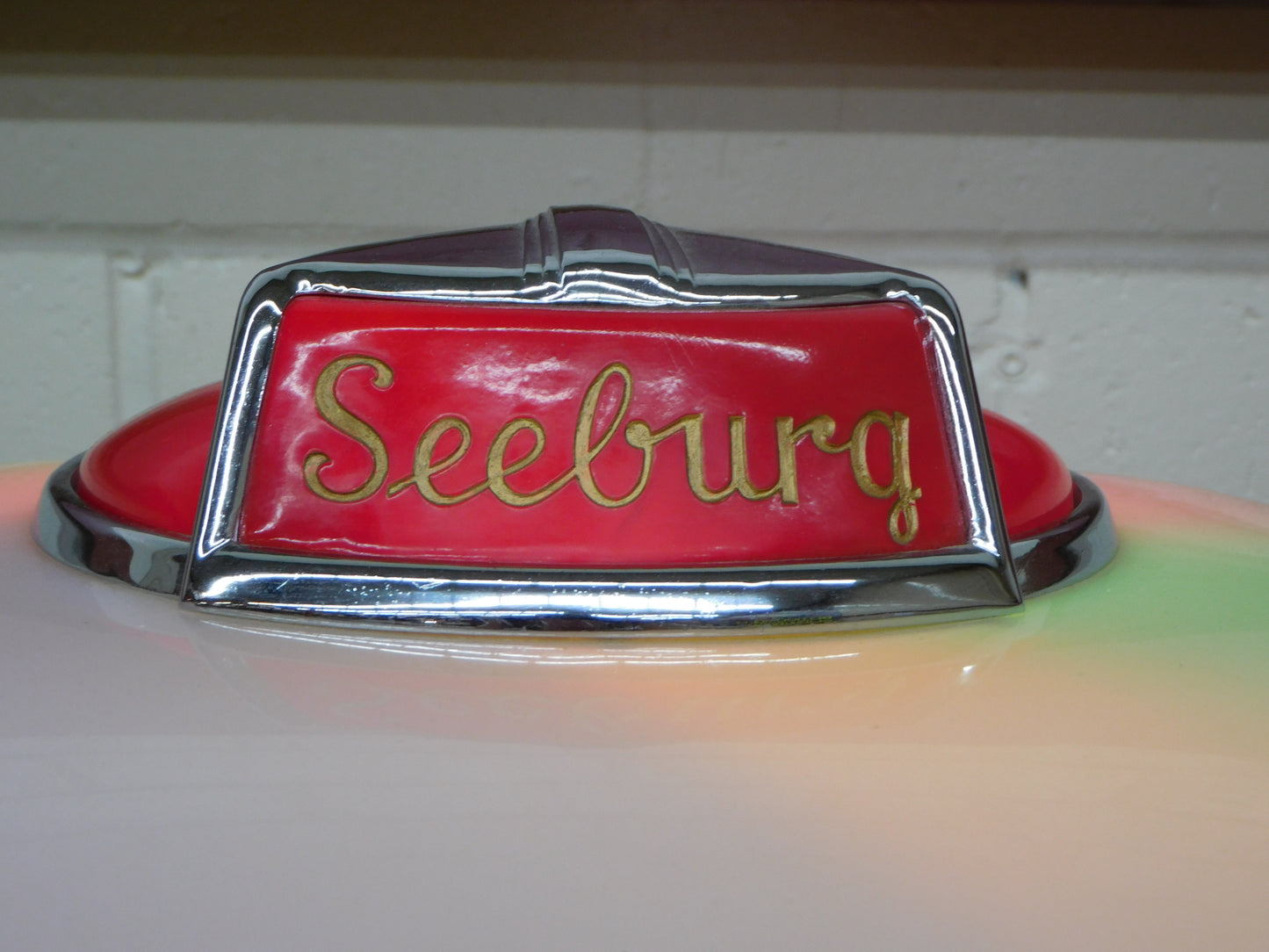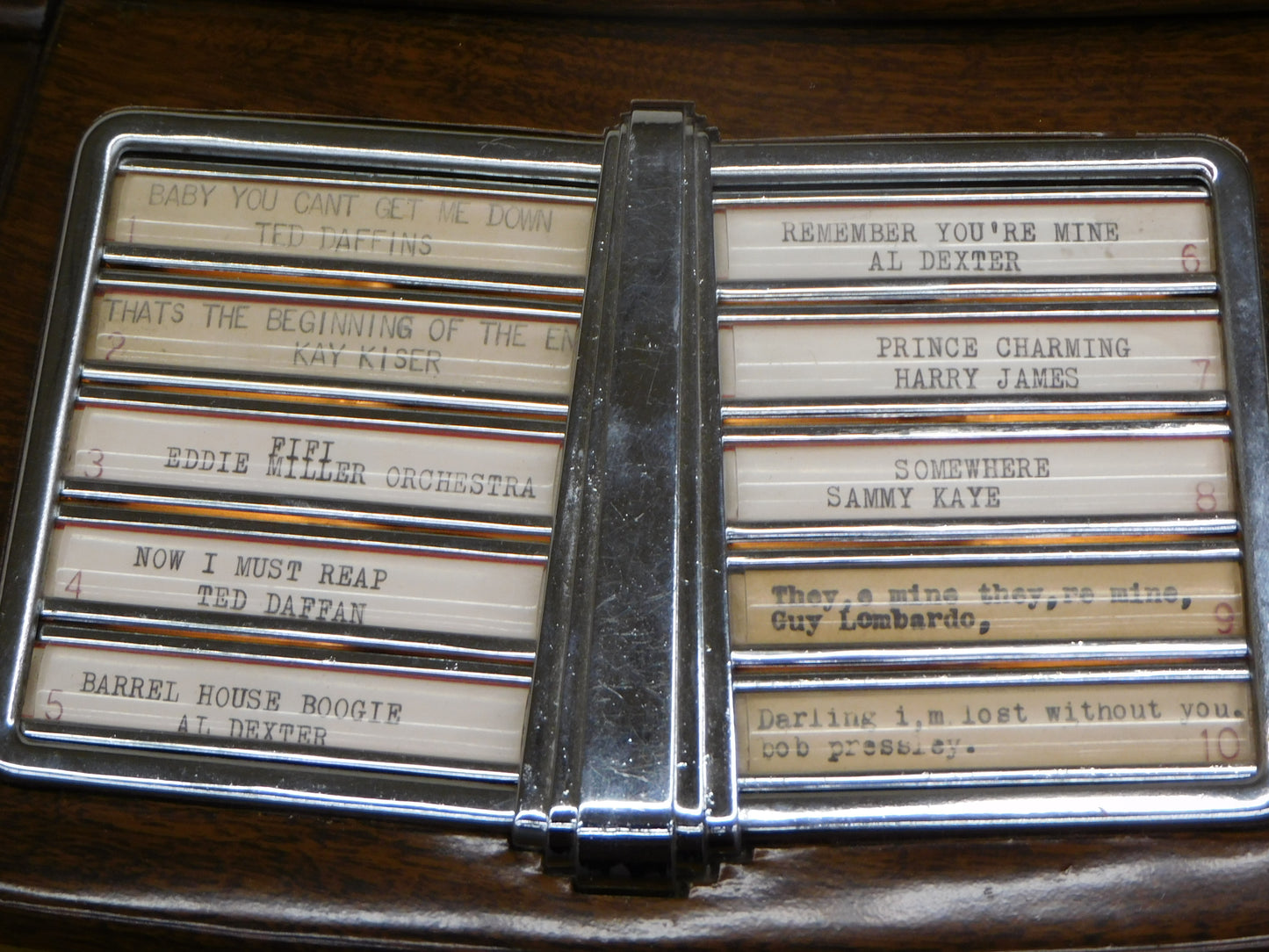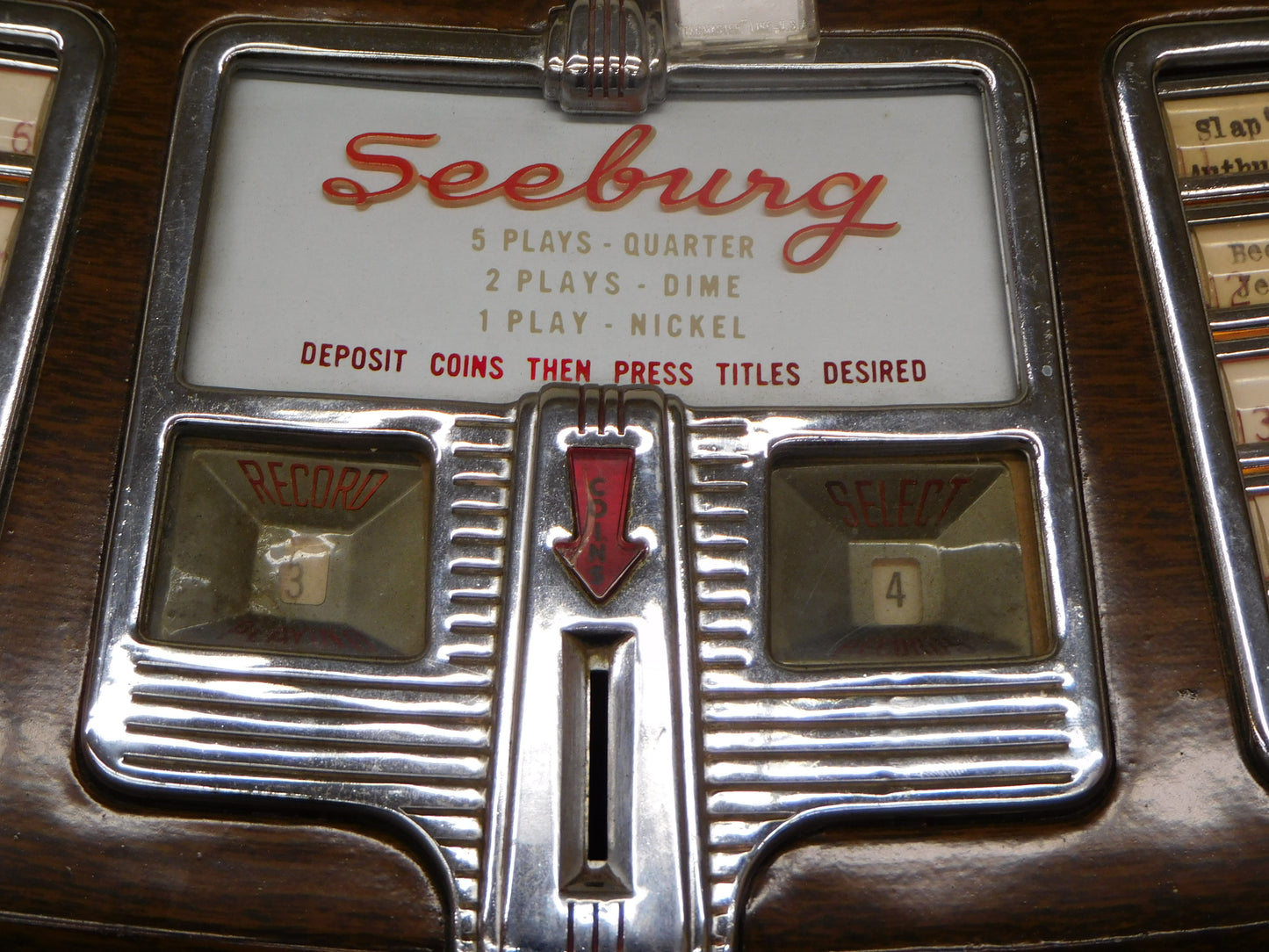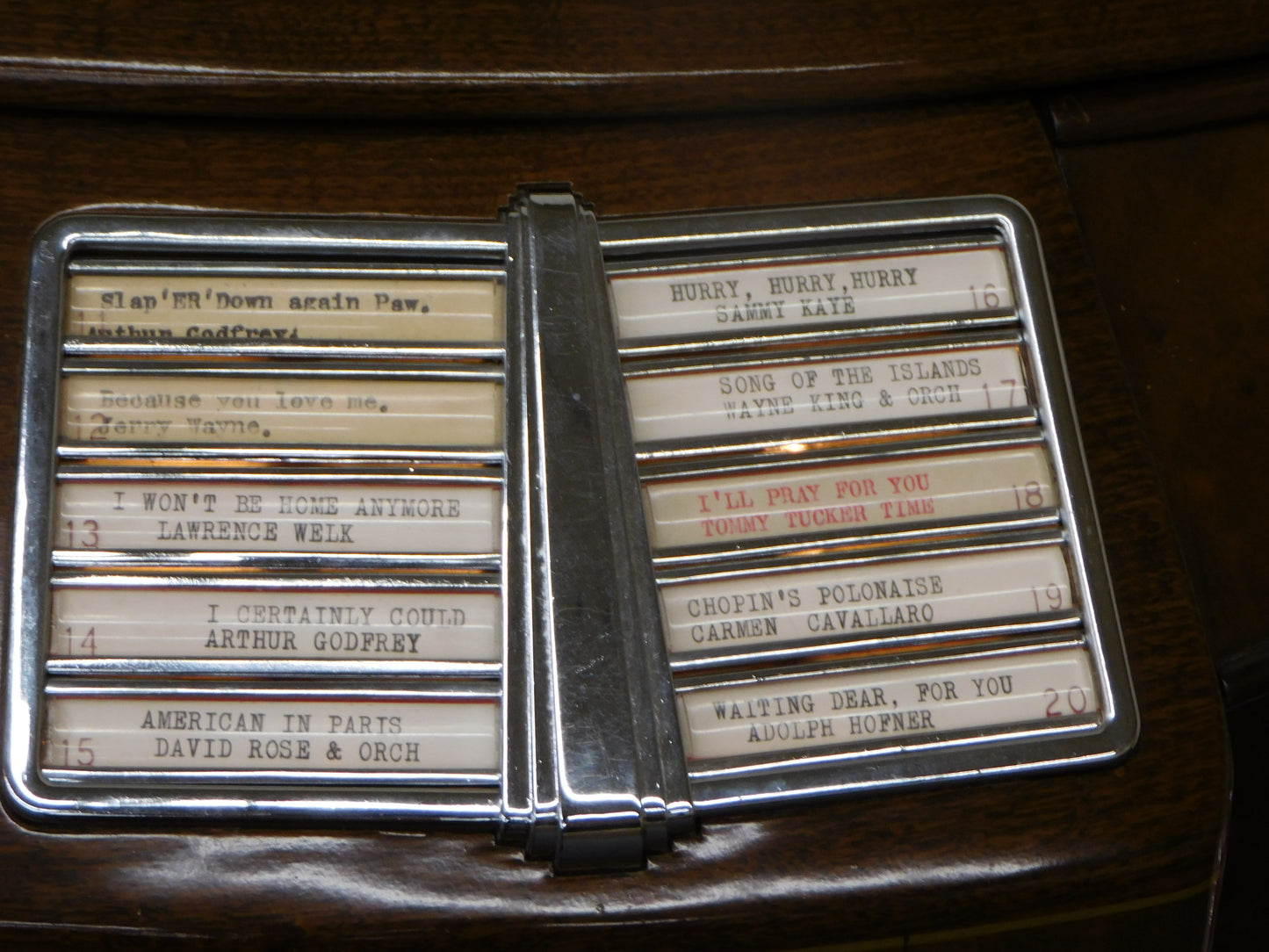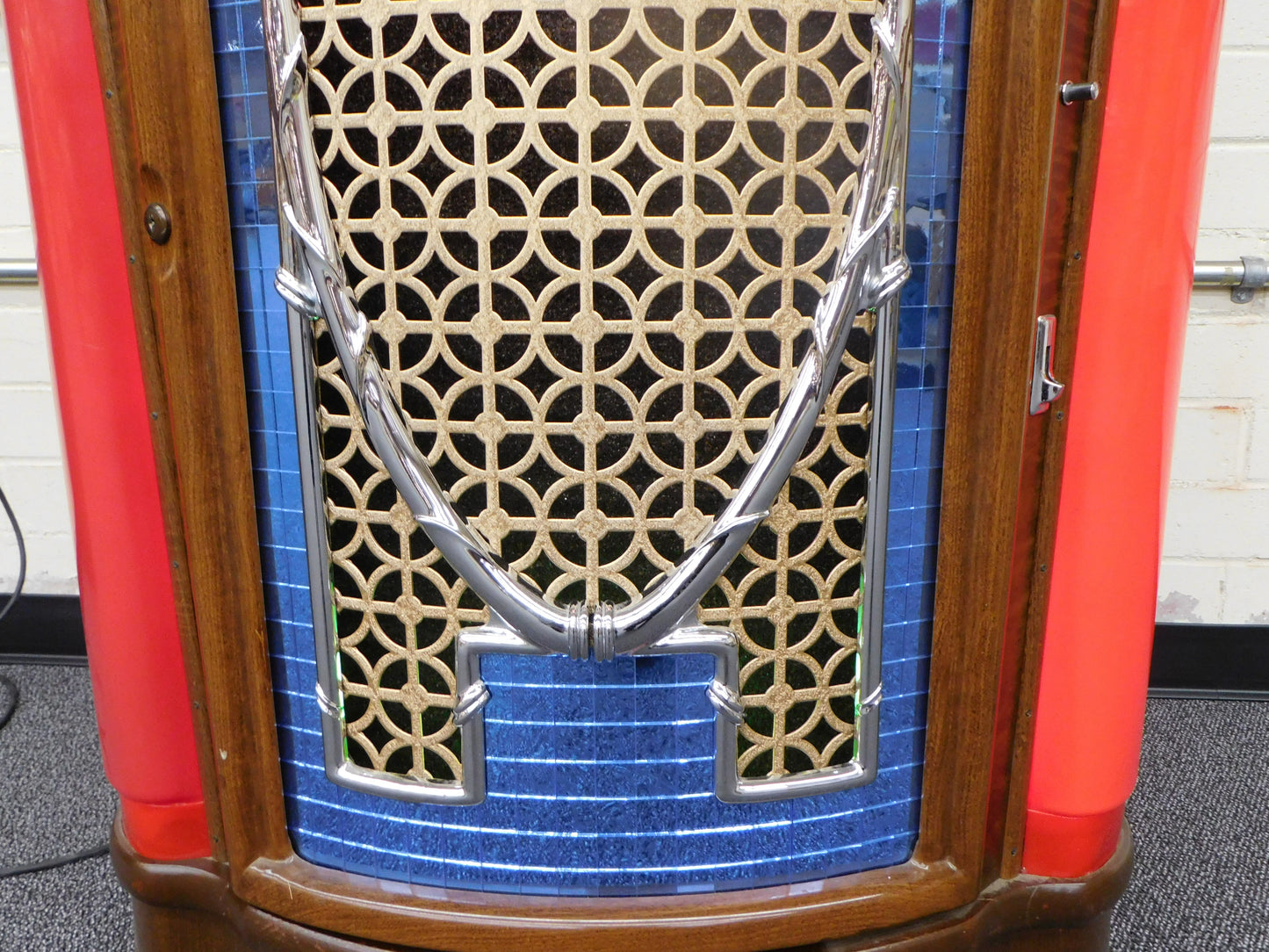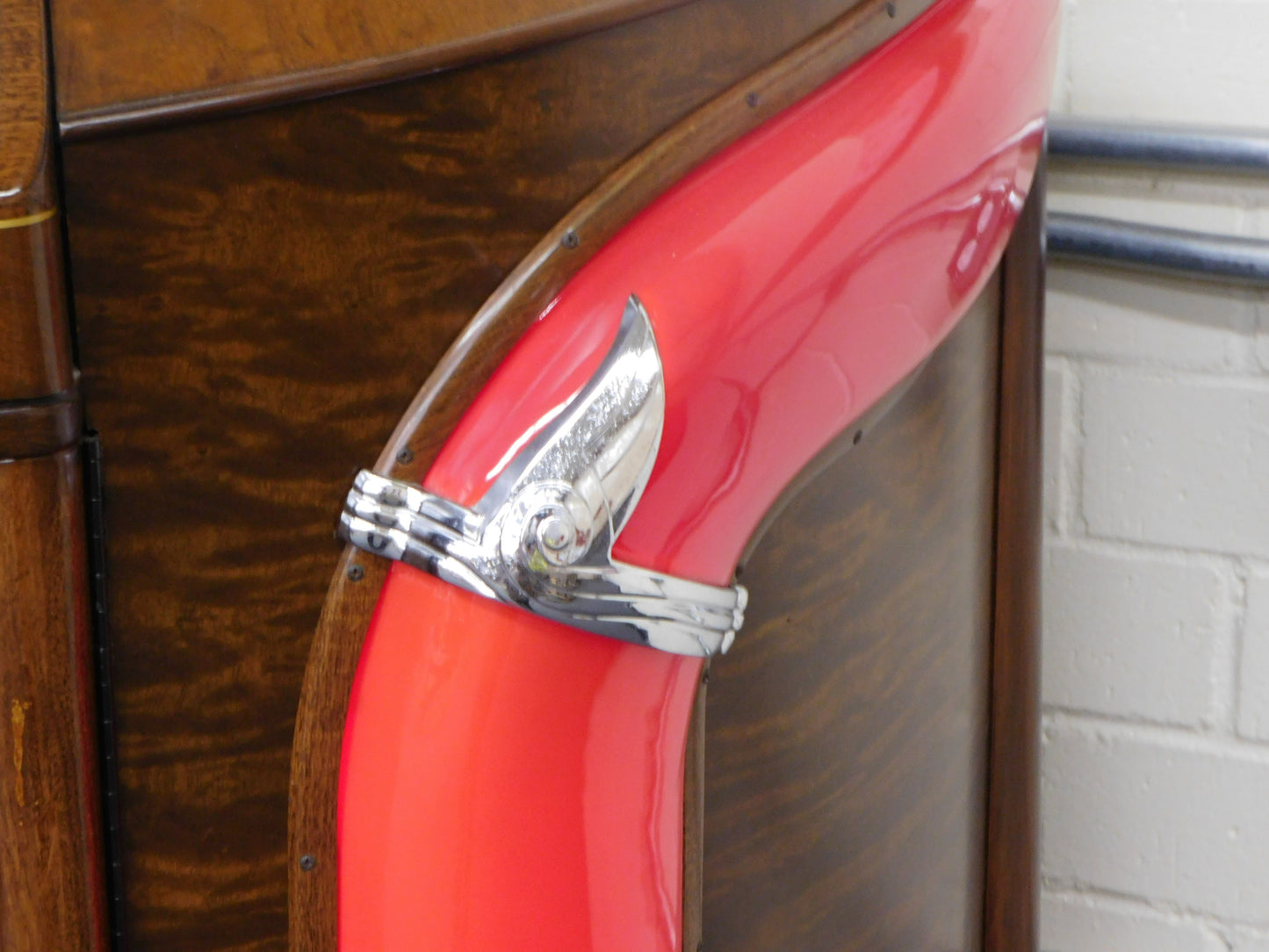 Have a Question? Fill out the form below.
See our entire Memorabilia collection and AutoBarn Merchandise