1940 Midget Race Car
Regular price
$31,723.00 CAD
Regular price
Sale price
$31,723.00 CAD
Unit price
per
Sale
Sold out
STK 10240 1940 Midget Race Car
Roy Hagedorn was a New England Midget Race Car owner in the 1940's. By 1946, this #9 Midget car had been in 400 events on 8 tracks since it was assembled in 1940. It had finished first in every race it entered that summer except 2! Midget racing was especially popular on both coasts just before and after WWII. The engine is a Carlheim Harley, a combination of a Harley-Davidson 80ci bottom end with a JA Prestwich top end. Some popular drivers of the #9 were Wild Bill Holmes, Georgie Rice, and Ted Tappett. Early in 1948, a blown engine sidelined the car and it sat in storage until the 1970s when a Connecticut collector purchased it. In 2007, it was purchased in unrestored original condition by Dennis Carpenter in North Carolina. In 2009 the car was disassembled and restored to 1947 specifications. The Carlheim Harley engine was also rebuilt during the restoration, and the #9 once again took to the track at the 2010 AACA National Meet at Charlotte Motor Speedway. Along with the car comes a Service Manual and Catalog of parts for the motor, filled with lots of articles and notes from the Carpenter team. ALL VEHICLES SOLD "AS-IS".
*Shipping Options Available - Please Call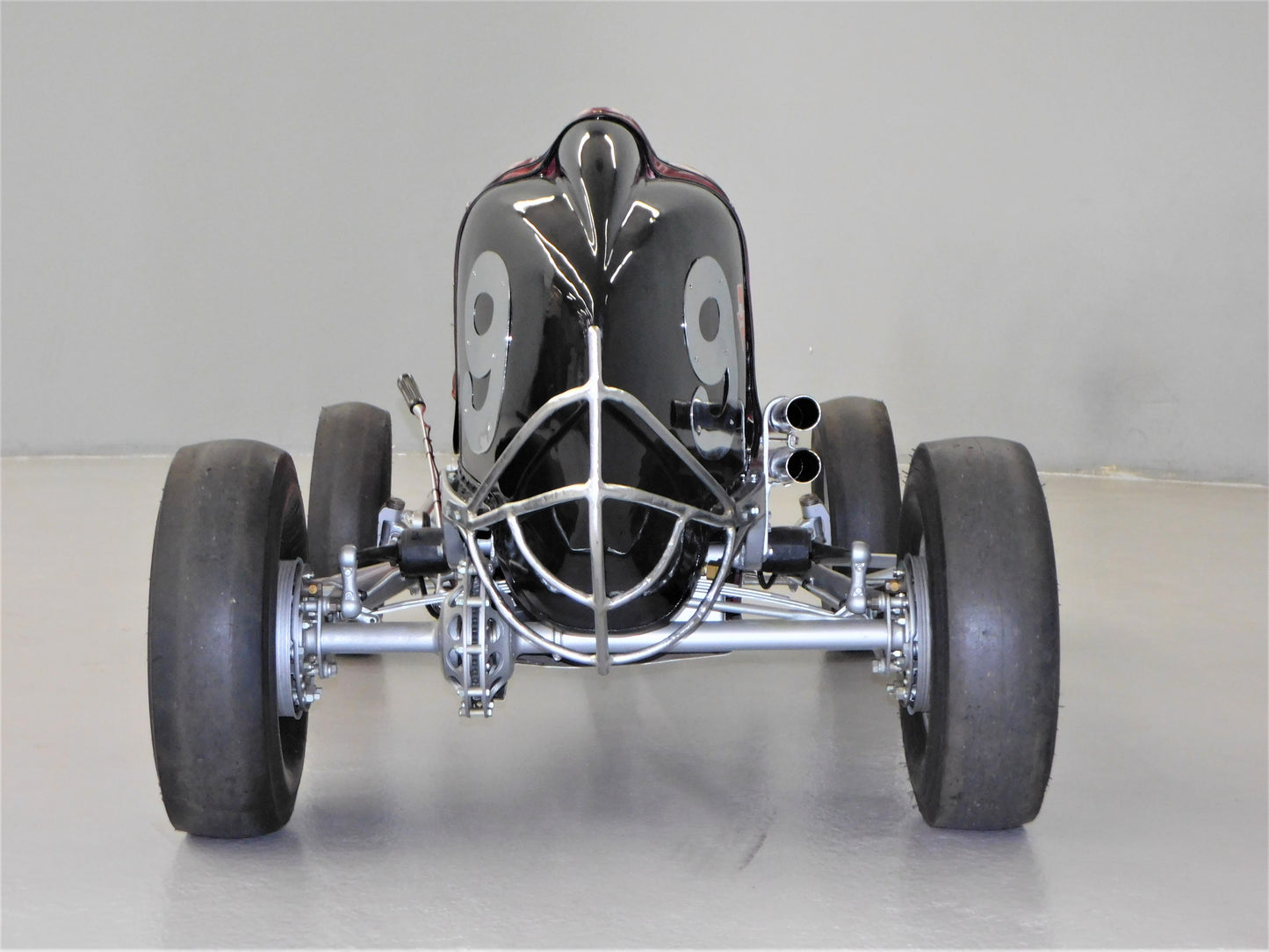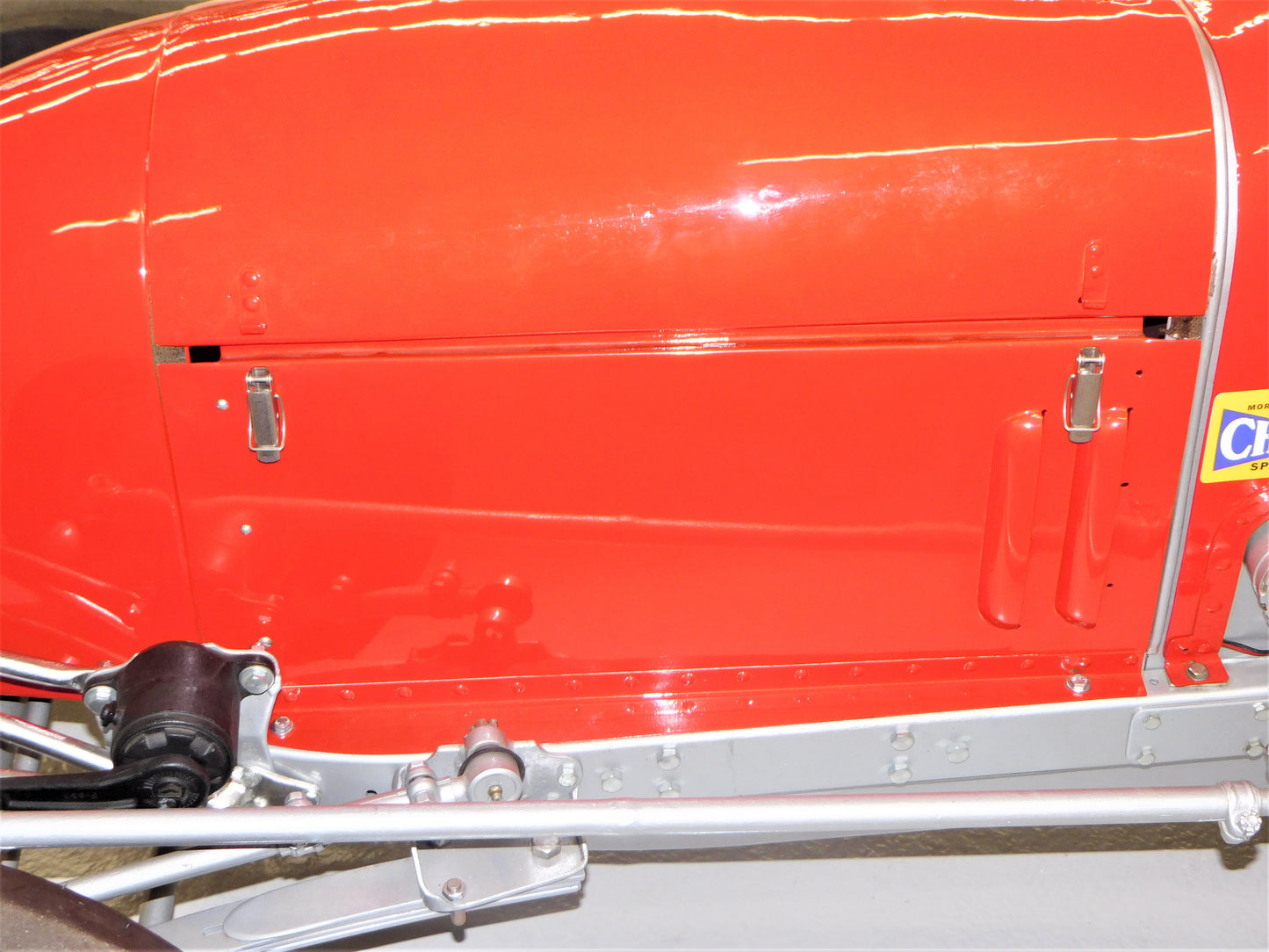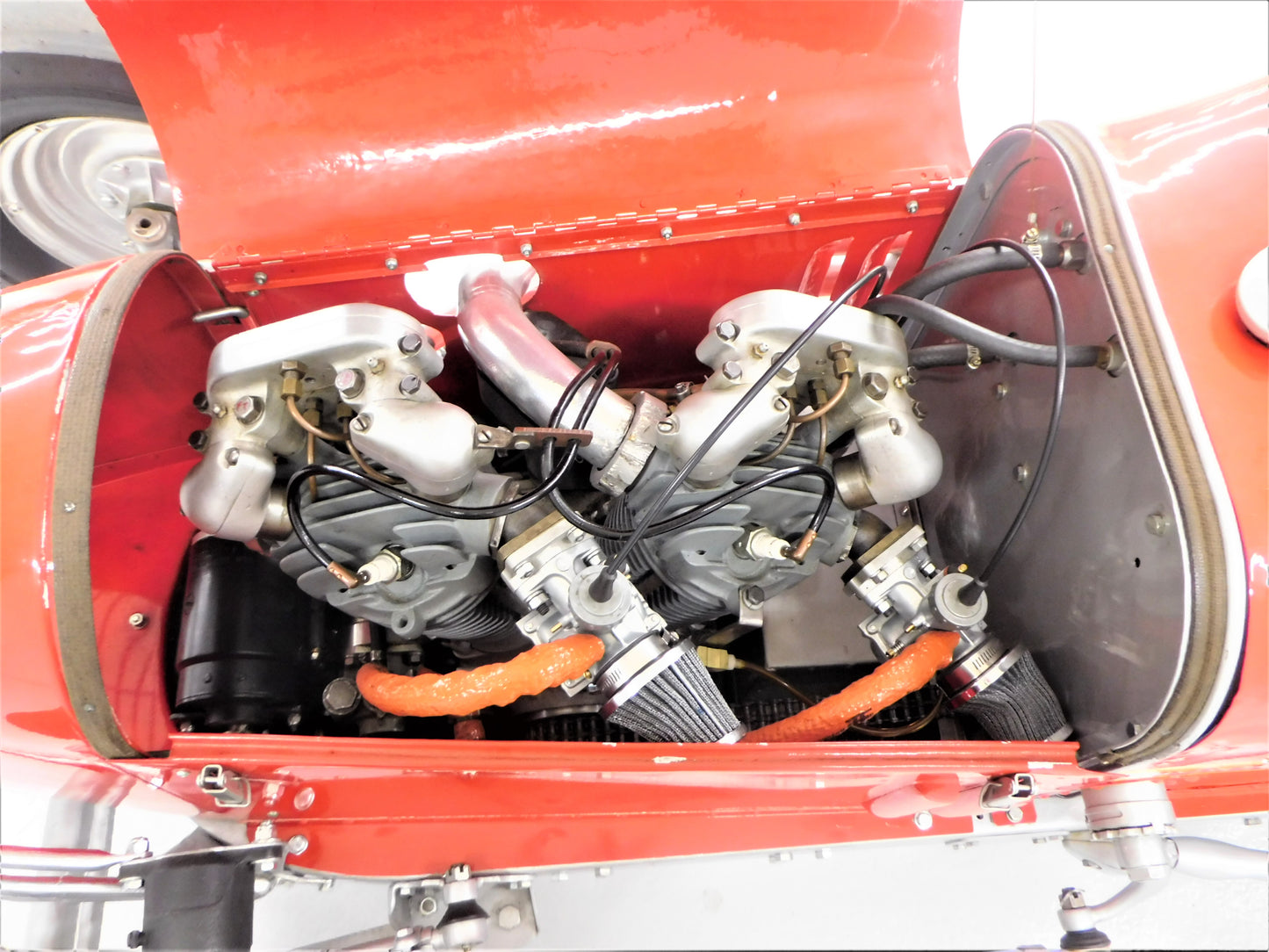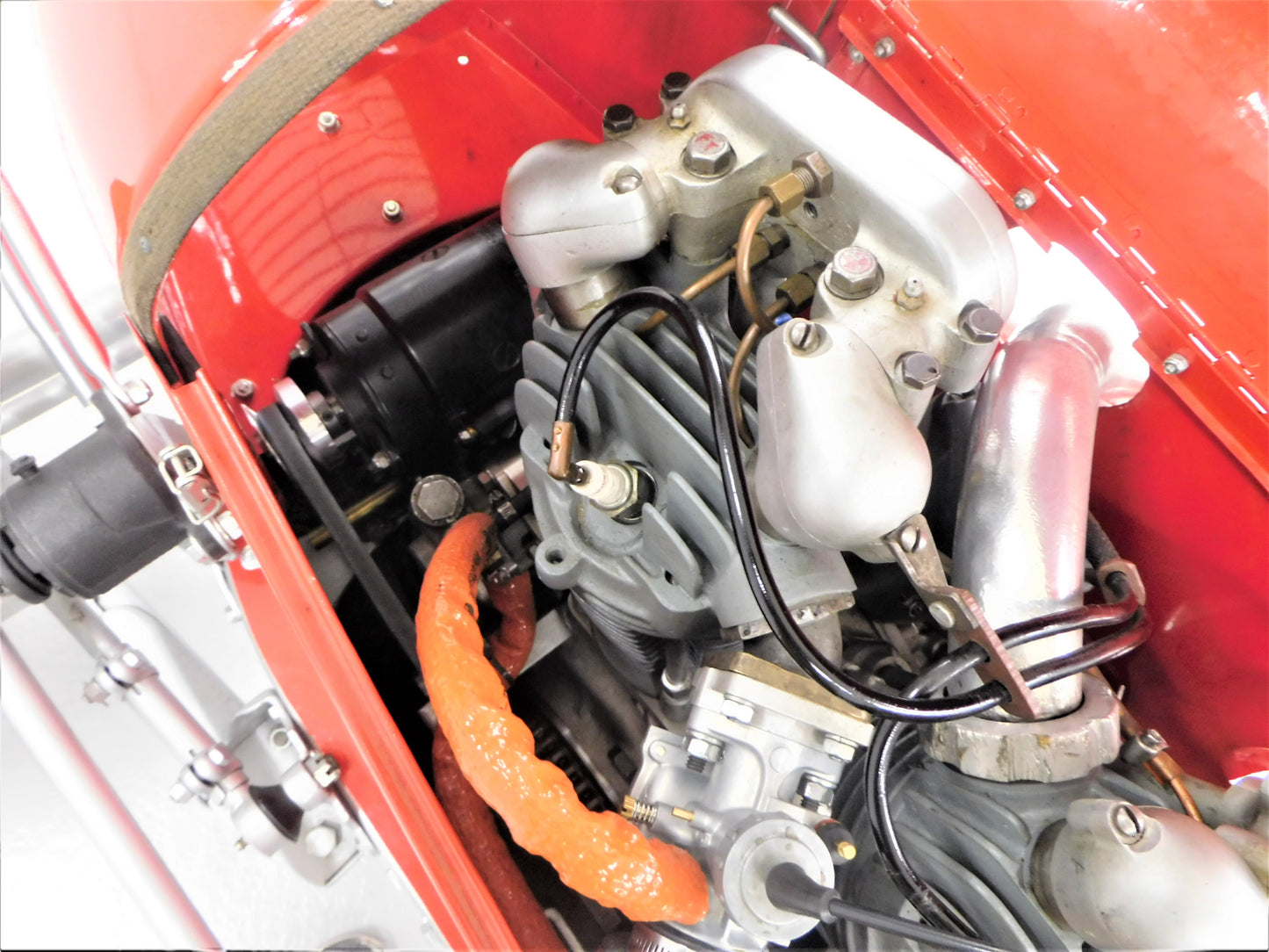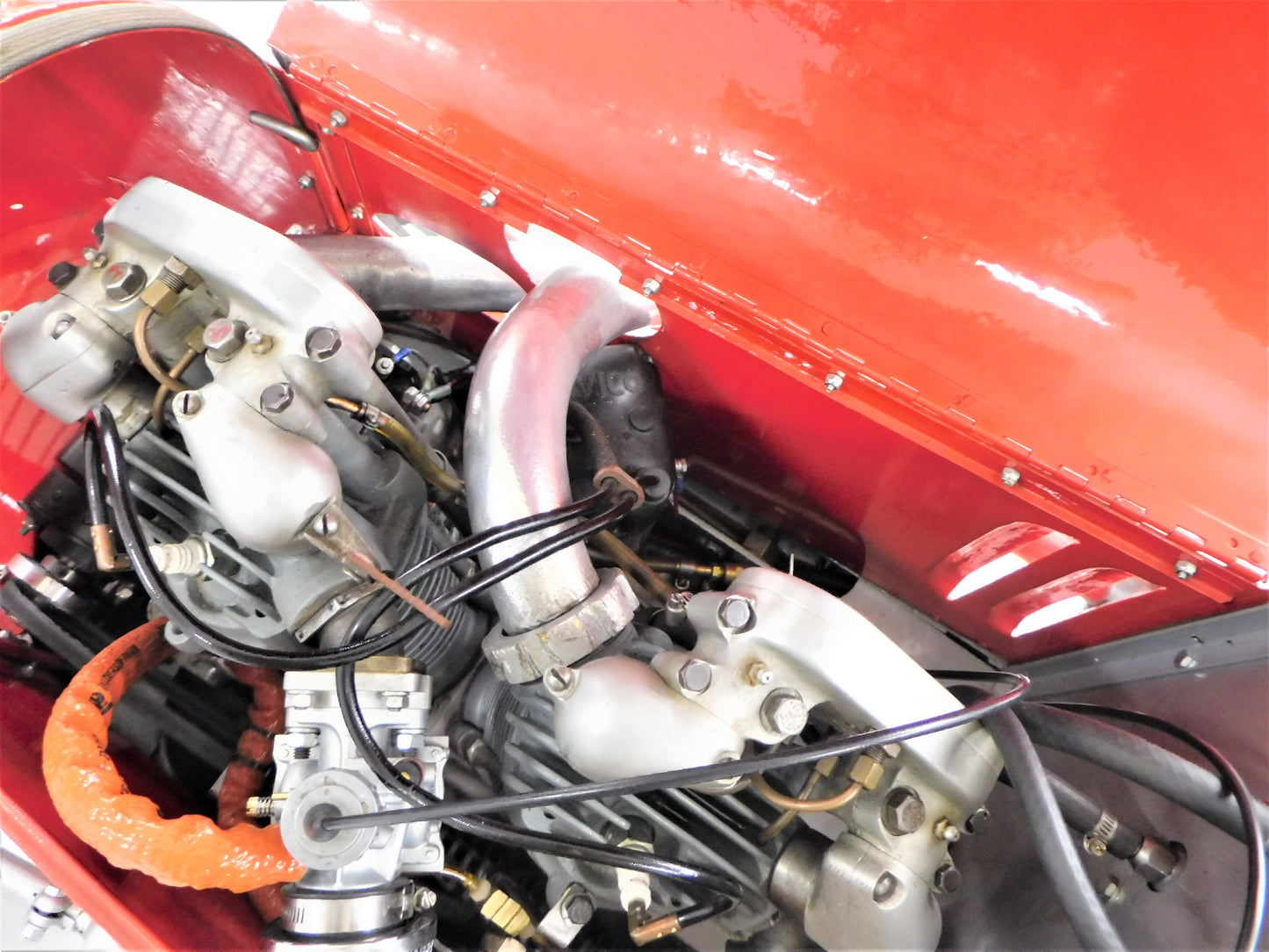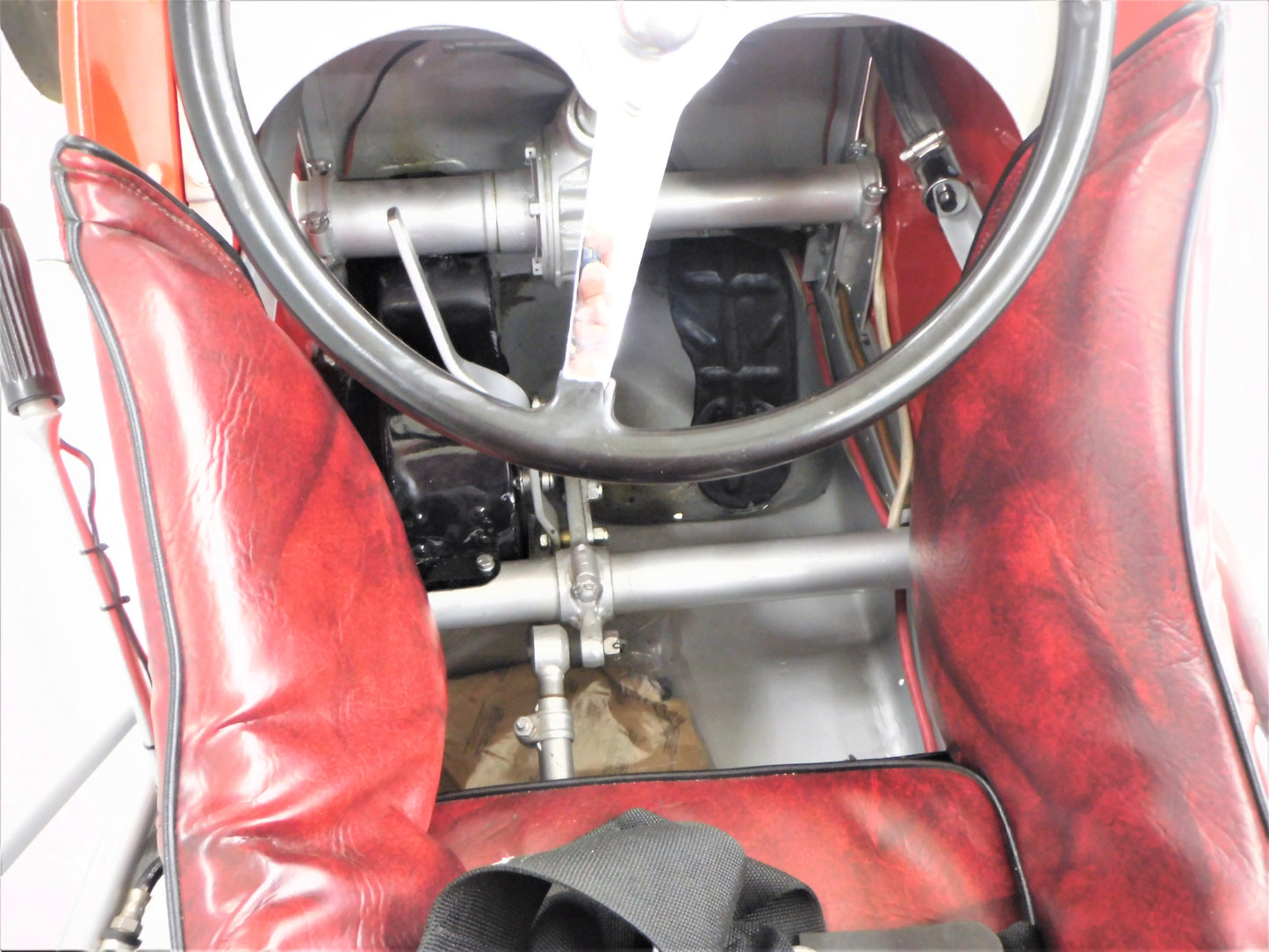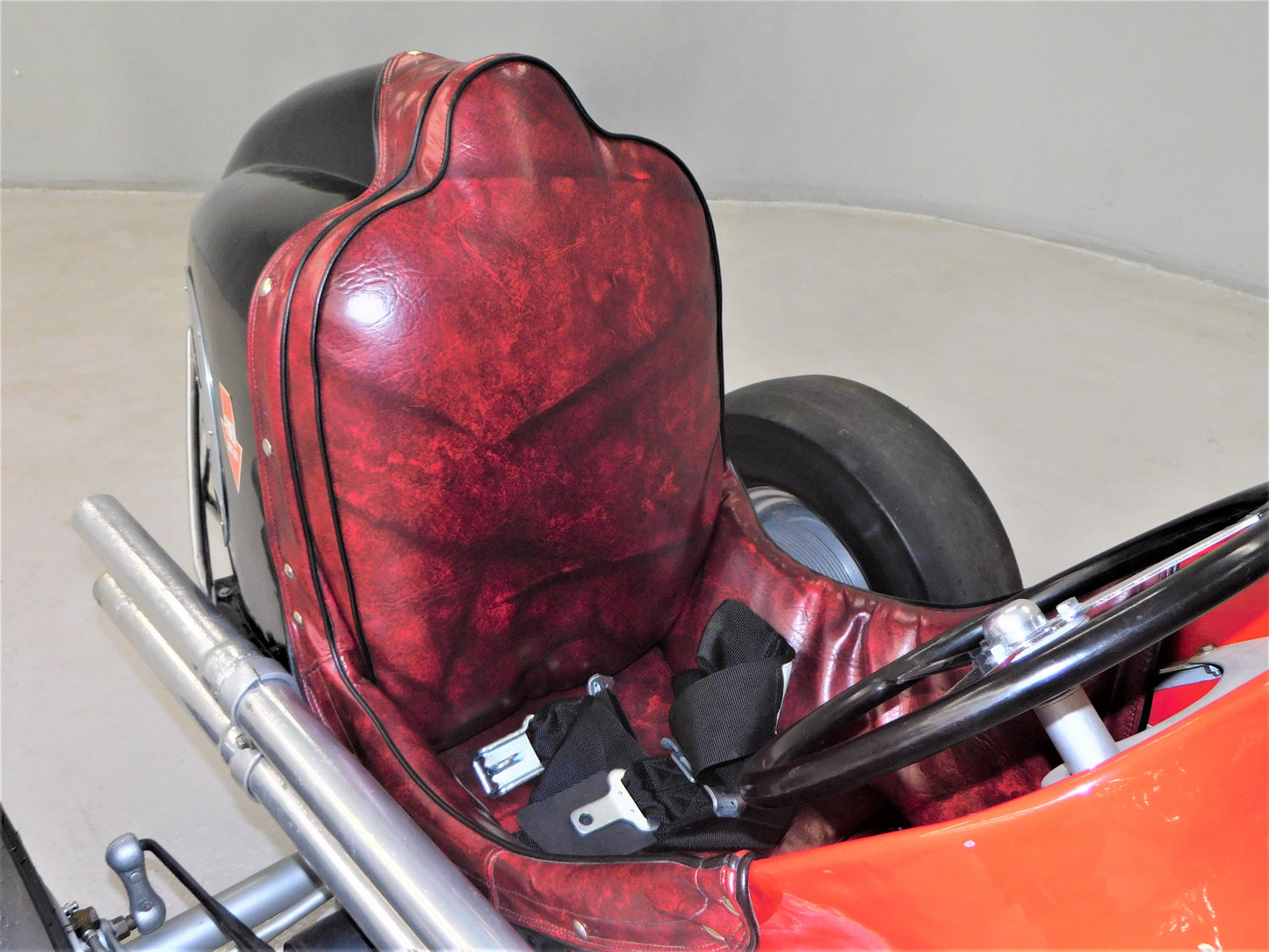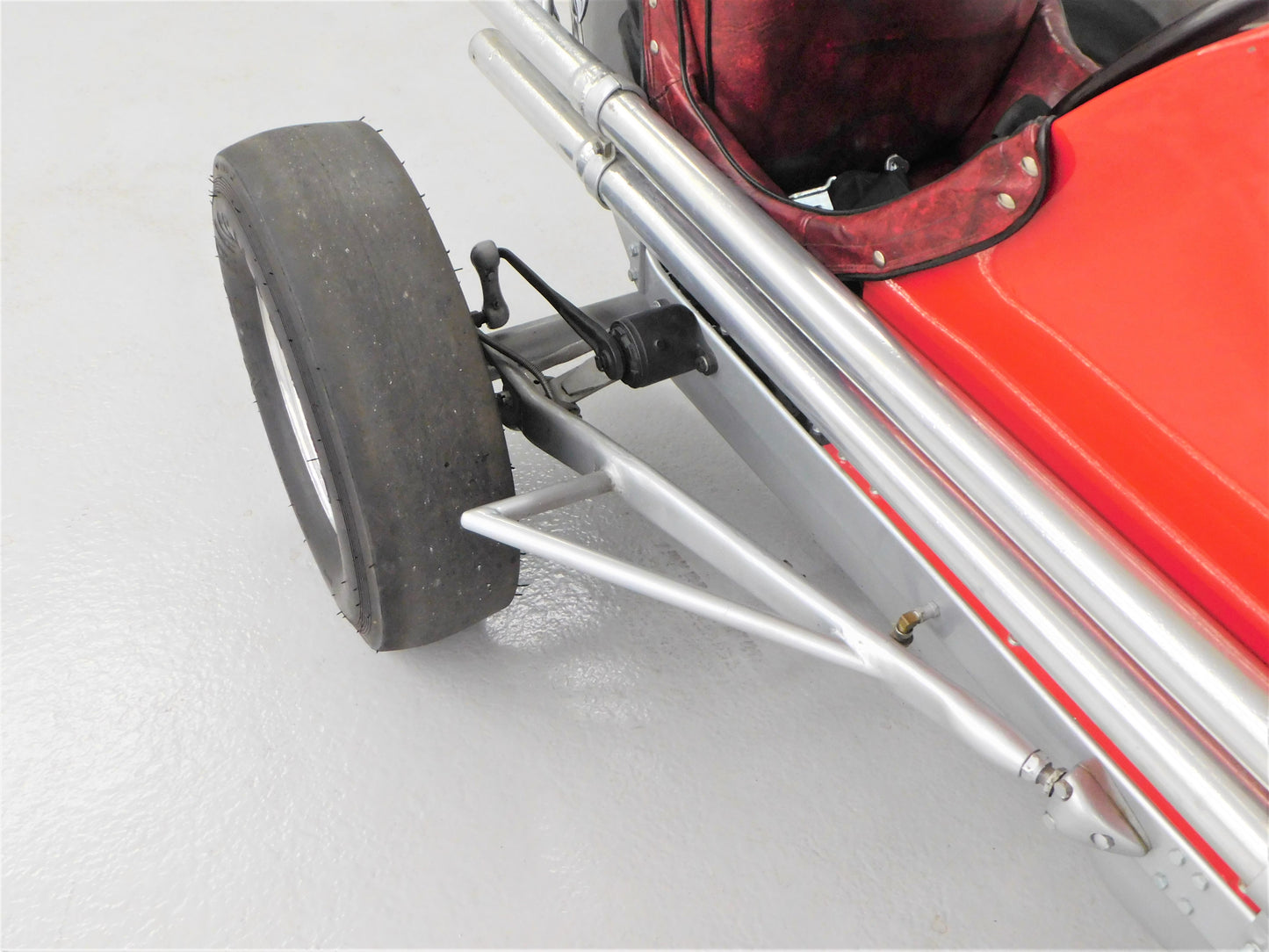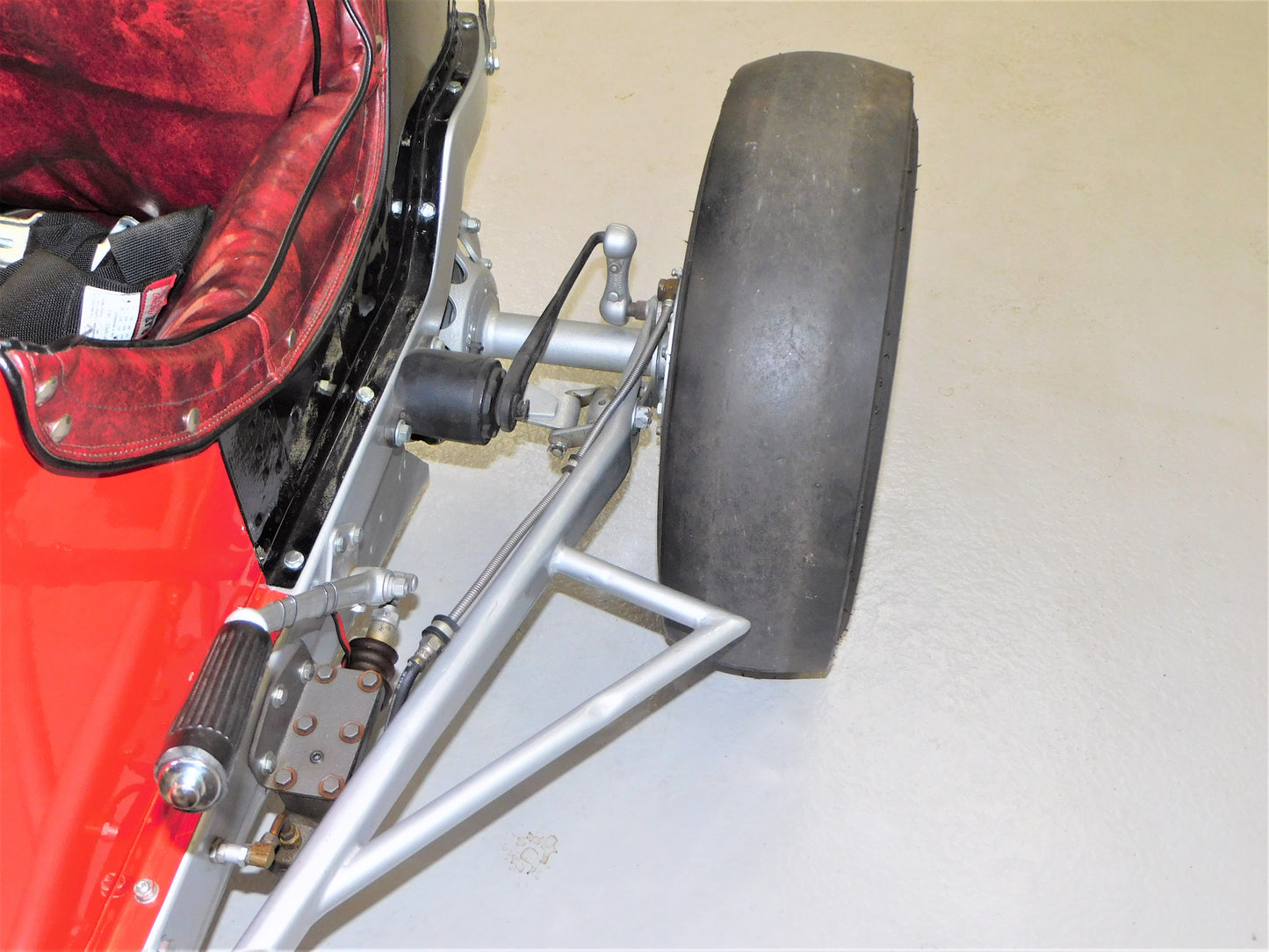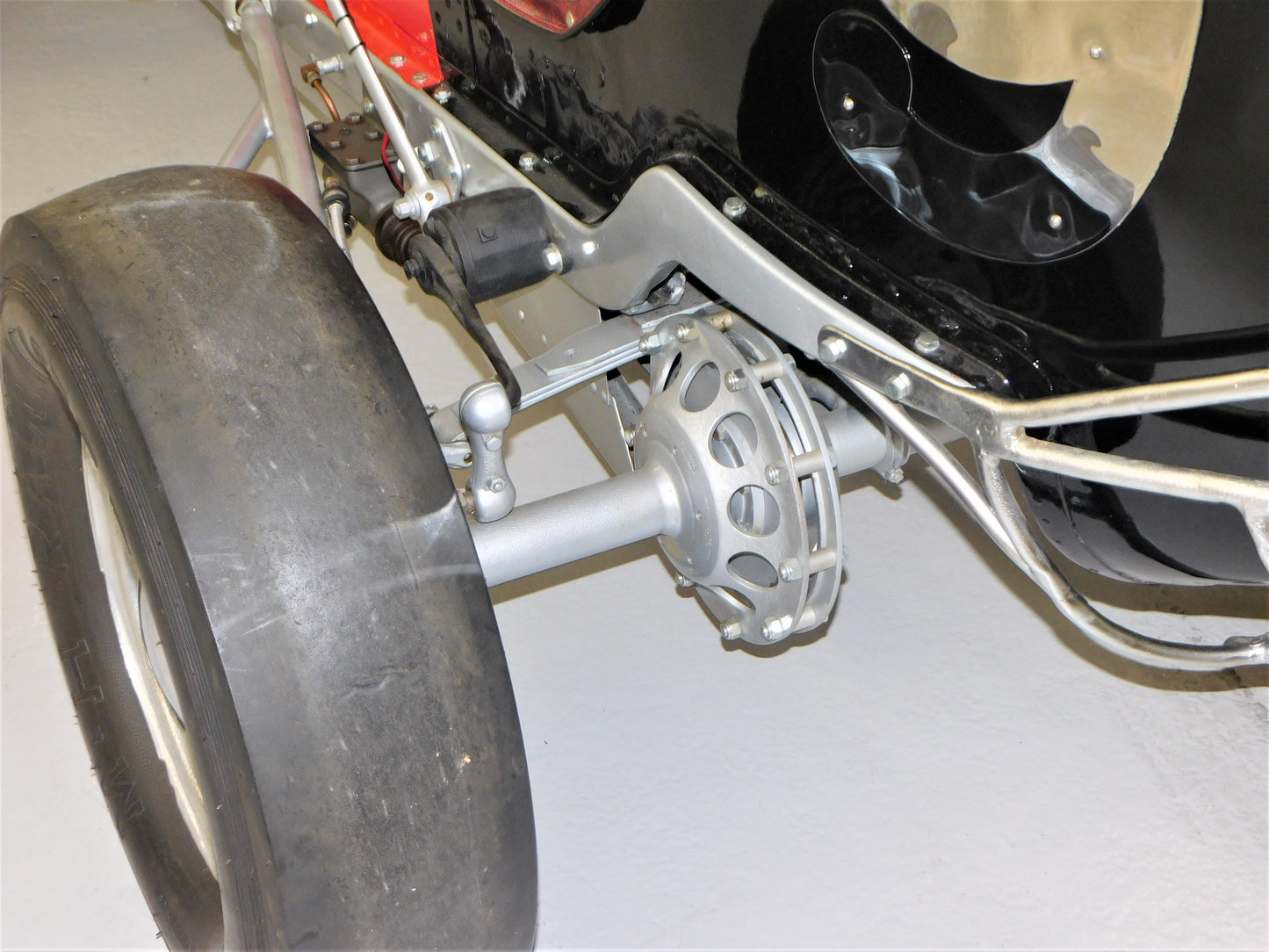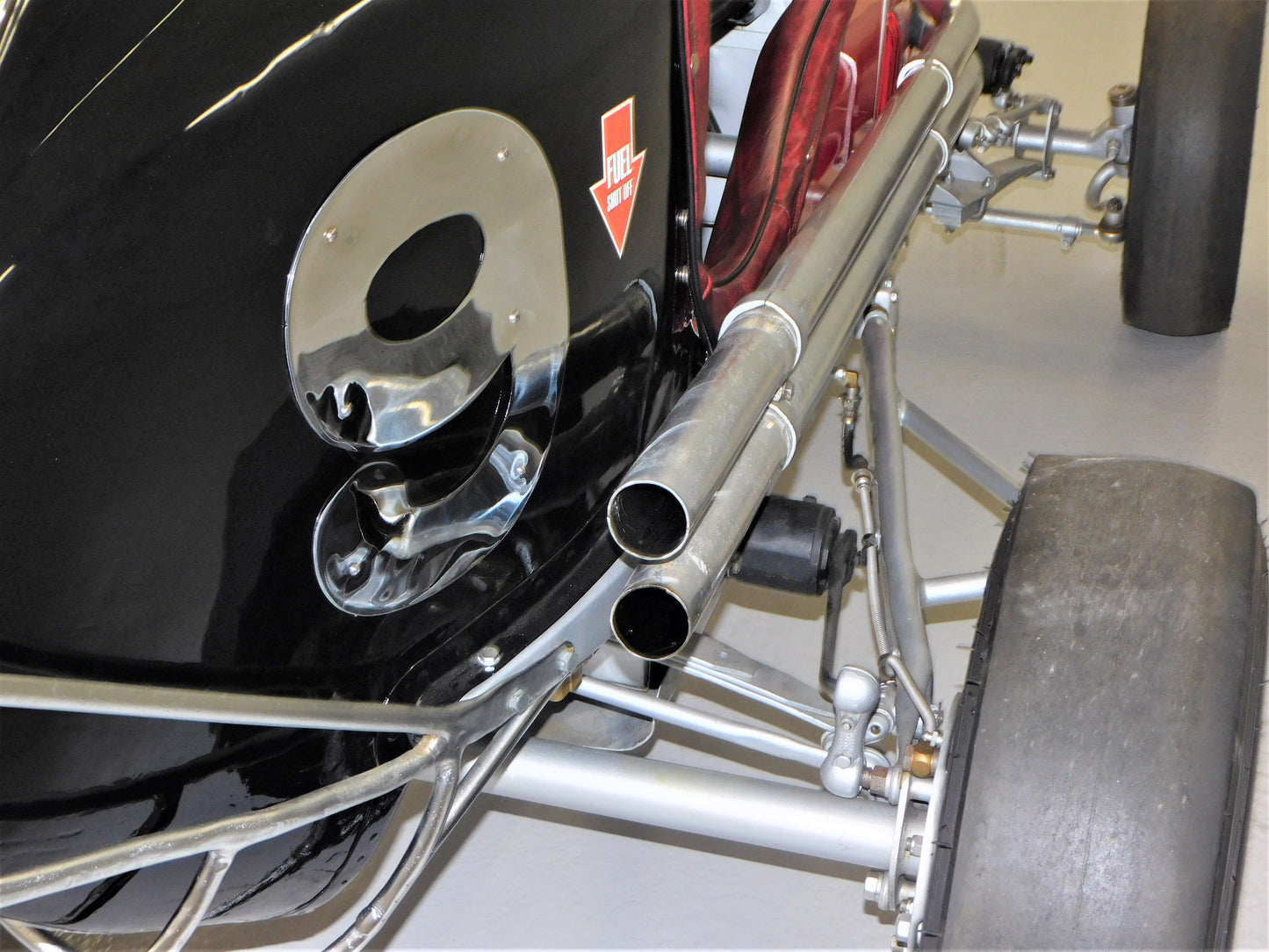 Have a Question? Fill out the form below.
See our entire Memorabilia collection and AutoBarn Merchandise